Back by popular demand, the Little Women spent Christmas Eve doing one of the things that they do best: using candy and frosting to show the building code who's boss. Let's see what they pulled off with 6 pounds of powdered sugar, a carton of eggs, and a pile of dollar-store candy.
Clara knew that the key to a strong foundation is lots of frosting.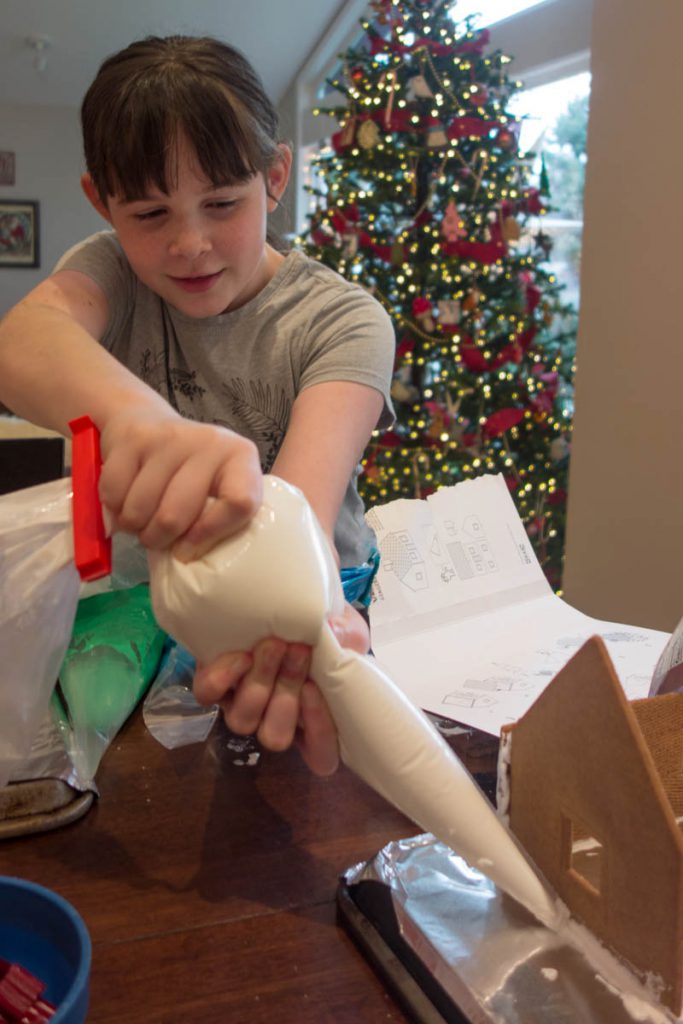 Nicolyn didn't hesitate to shoulder the burden of quality control.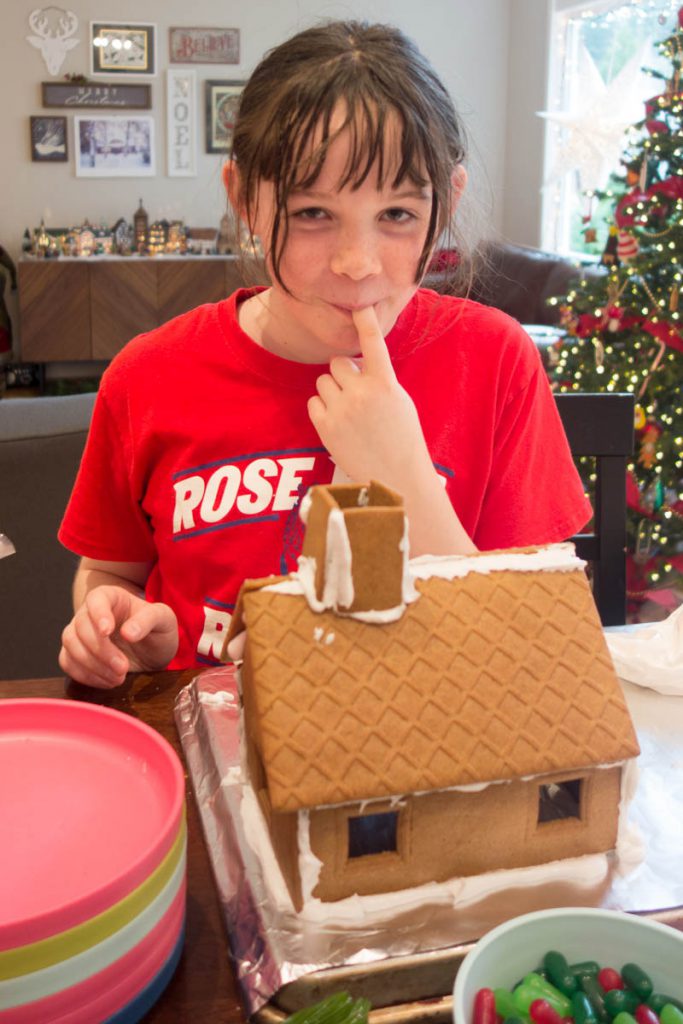 Annika designed her house to make Santa feel welcome while flying into town.  Especially if Barbie is filling in for Santa this year.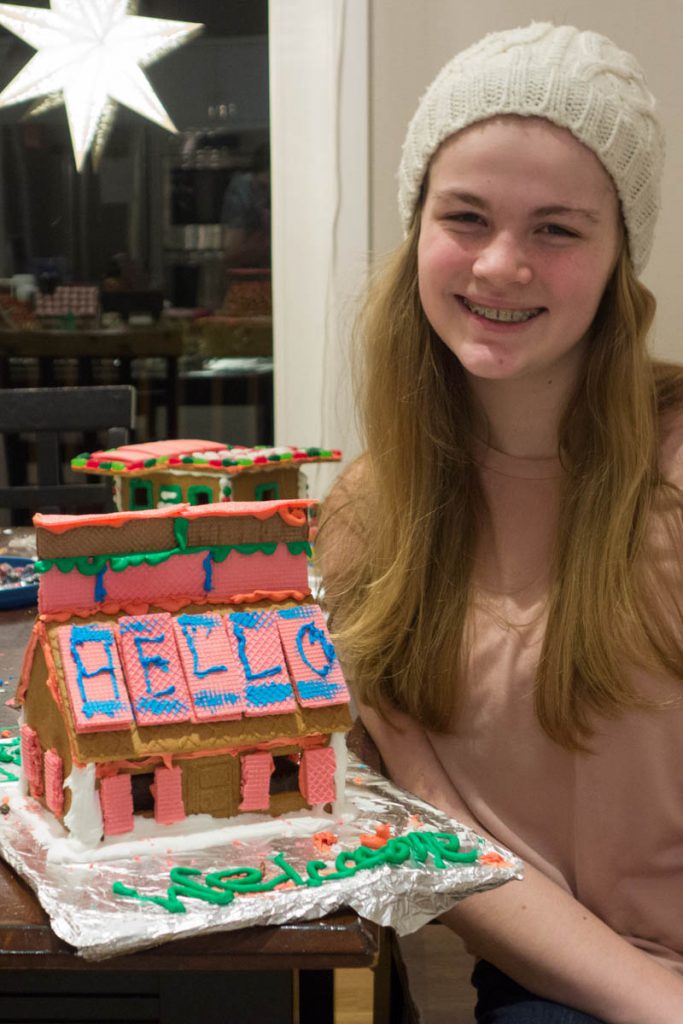 But Annika's backyard was not so welcoming.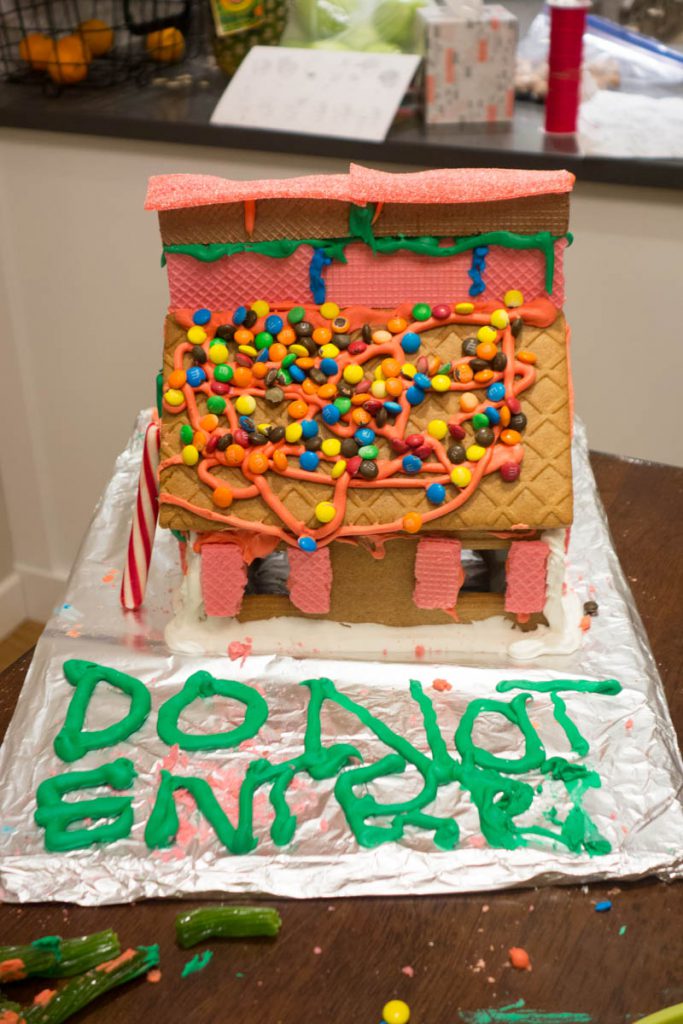 Nicolyn created this lovely church.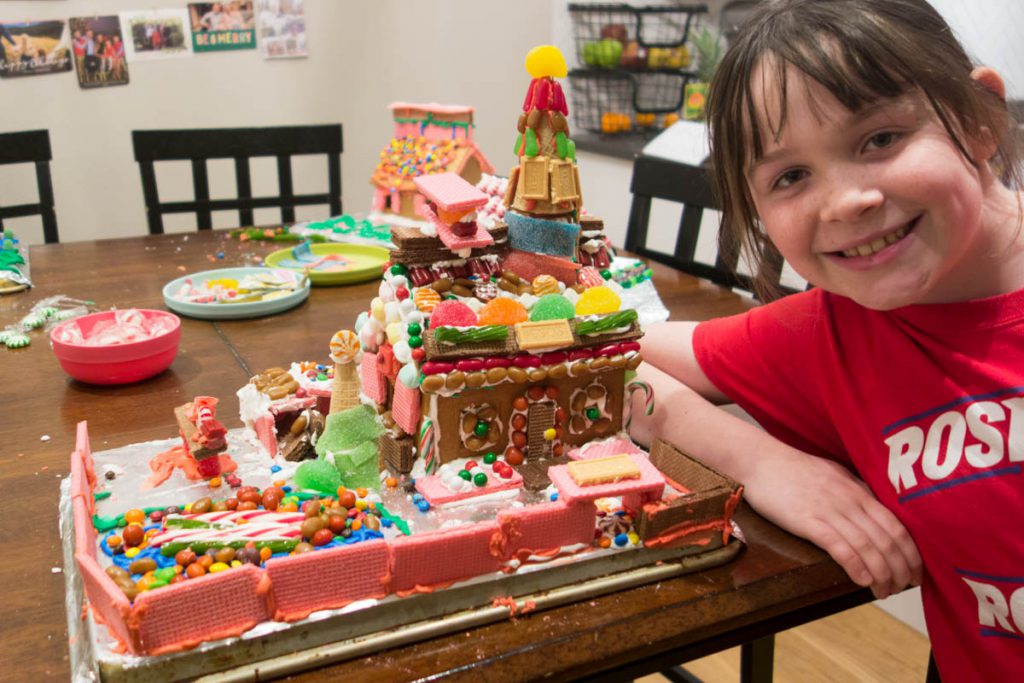 It's know colloquially as the Church of the Holy Overdose.
Clara's house included lovely ice-cream-cone trees and a peppermint fence.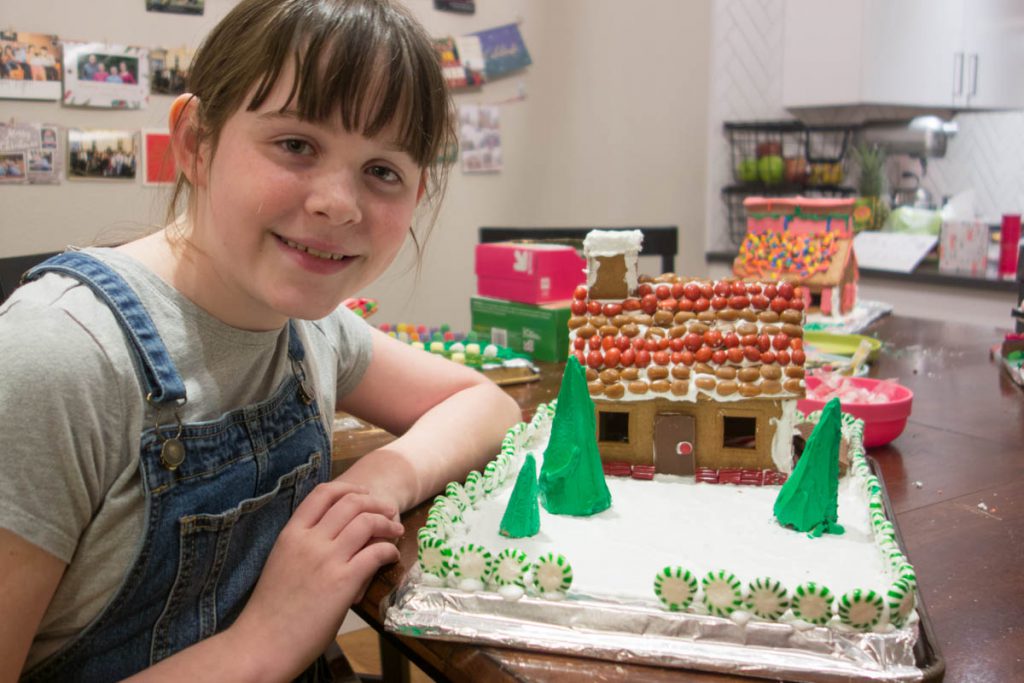 Here's Jenelle's house this year.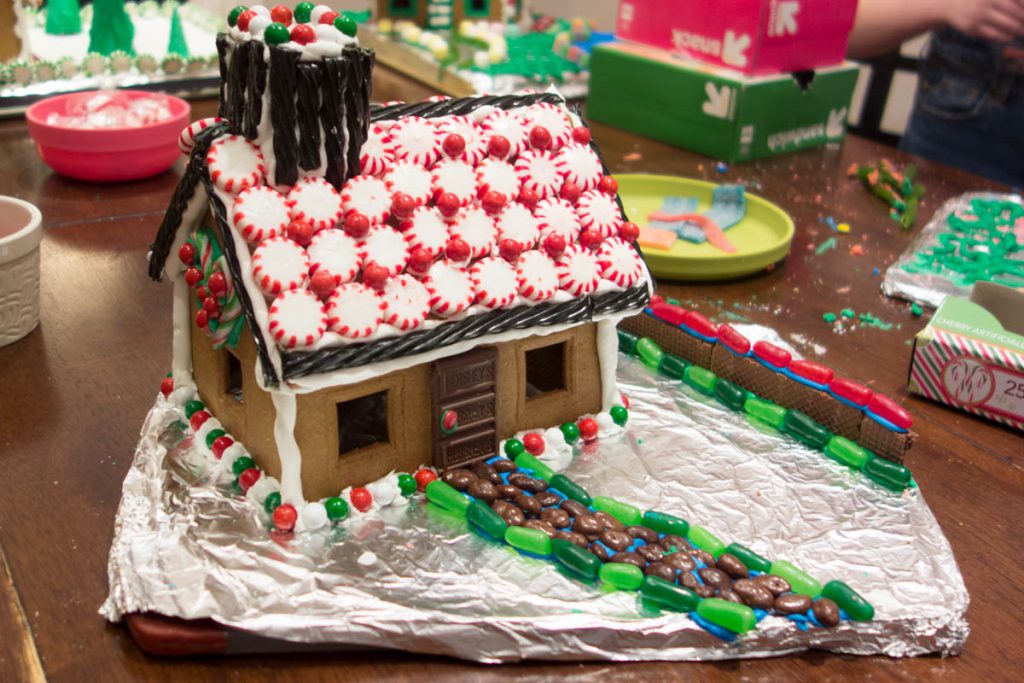 Note that it uses Hershey's chocolate as a building material, which is the only suitable use for Hershey's chocolate in the Vance house.
This year Jonathan decided to modify the roof line of his house to create a mid-century modern look, a sort of "Frank Lloyd Wright meets Santa" approach. Note the solar panels on the roof.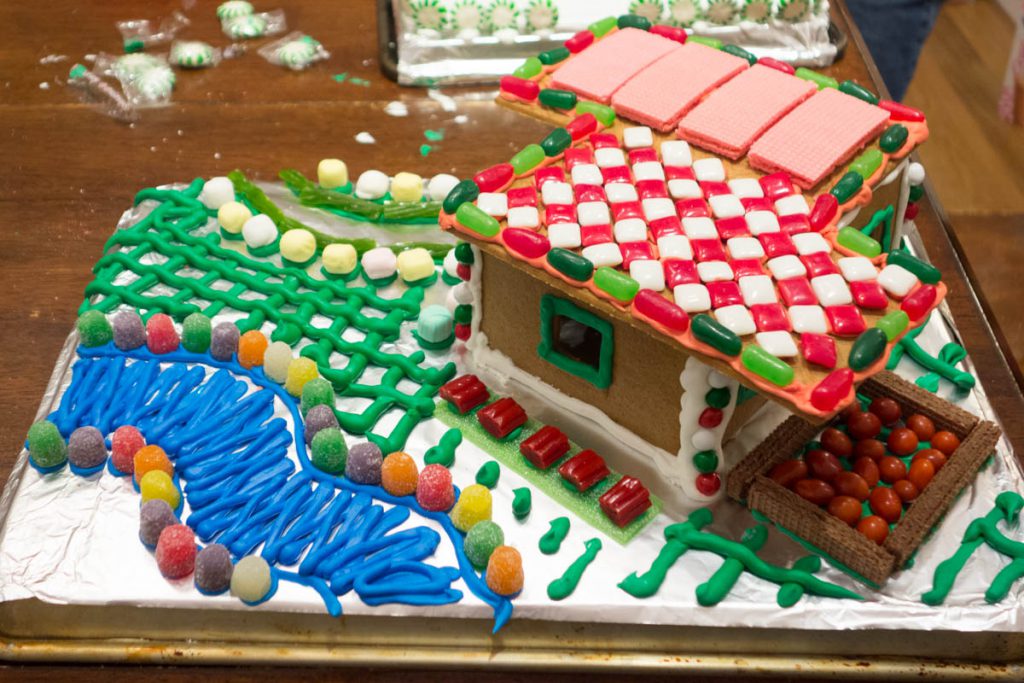 As a bonus, here is a picture of a tree-stump-house cake, which Clara designed and made from scratch herself.