The Little Women were clamoring for a camping trip this summer, so after recovering from their Yellowstone visit, they packed up the tent and headed to Seaquest State Park in southern Washington.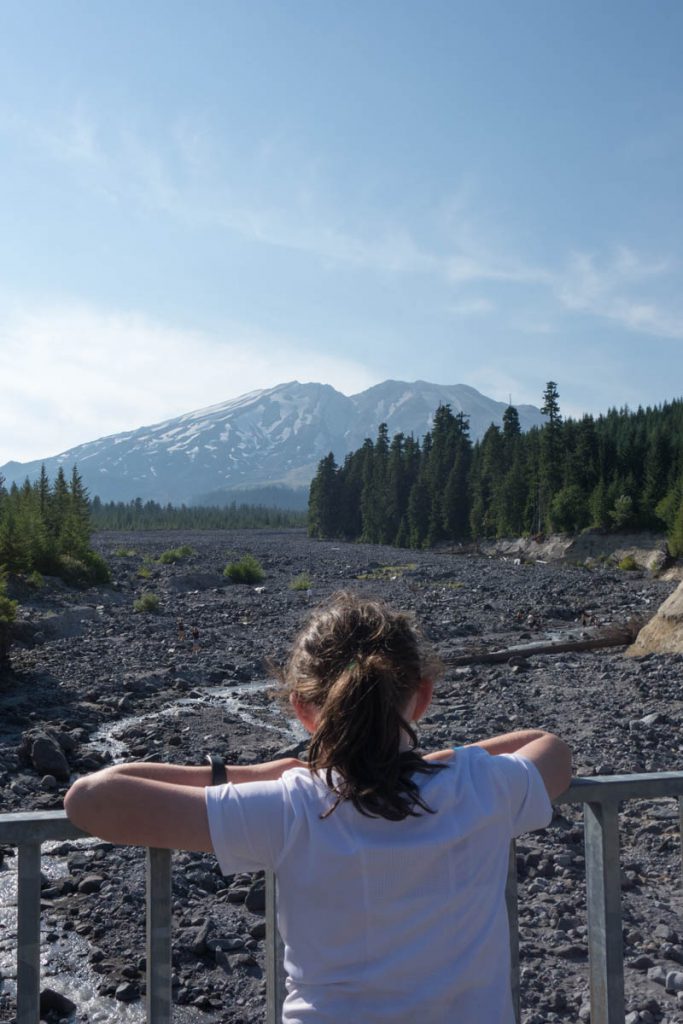 Seaquest State Park is not near the sea, but it is near Mt. St. Helens, which gave the Little Women a chance to examine a real live volcano up close (but not too close).  They also visited Ape Caves, which is North America's longest lava tube.  (Don't worry–the lava left a long time ago.)  In between they engaged in time-honored camping activities, like dropping marshmallows into the campfire and playing Squirmy Wormy, a game that involves crawling into your sleeping bag and pretending to be a worm.
They hope that there will be more time for camping next summer. . . .
More pictures are here.