The Little Women awoke this morning to find 5+ inches of snow on the ground, which is a real treat for a temperate place like suburban Seattle. Of course, under such circumstances, school could not go on. The kids all went outside to play in the snow, though Annika declared herself bored by 10 AM.
Clara and Nicolyn, however, made the most of the snow: playing snow dogs, eating snow, trying to sled on a "hill" that was not steep enough for sledding, and building snow things like this one: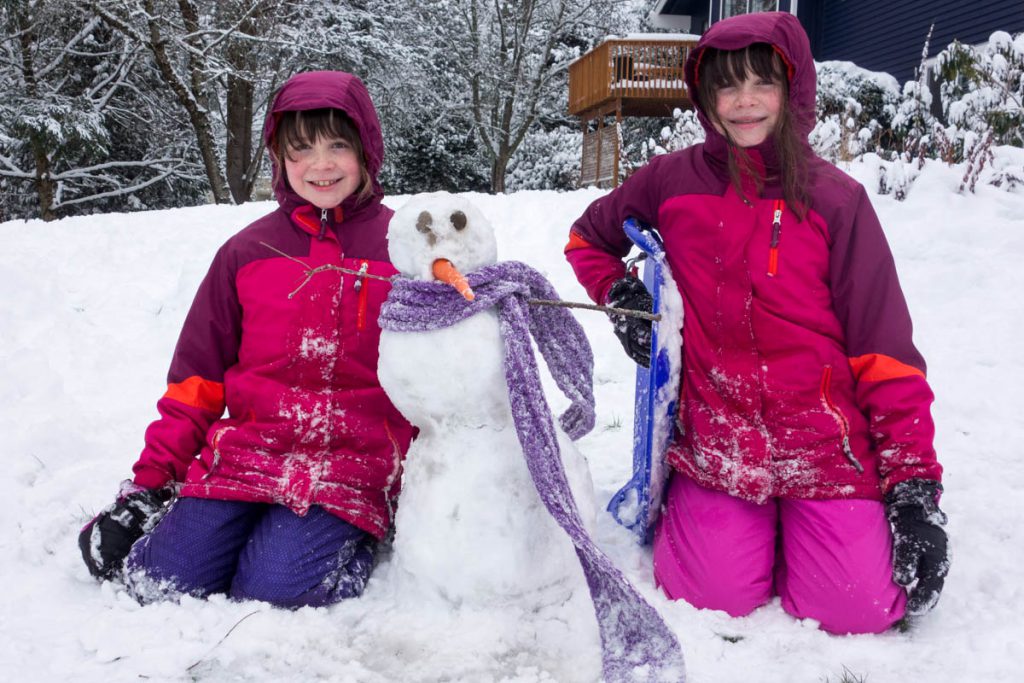 The snow will soon disappear, but the memories will linger.